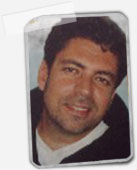 Karl Hudson, Owner
Karl Hudson
Karl is a former employee of Hell/Linotype-Hell/Heidelberg and many of you may know him already. He was a key player in their prepress service organization for 20 years before leaving to start HGS in 2003. He still works closely with Heidelberg to insure customer satisfaction across the board.
HGS has established relationships with a vast network of reputable field service engineers and technicians making our global coverage possible. We believe strongly in dependability, common sense, and integrity.
Please call HGS for all your parts, service, or used prepress needs!!!